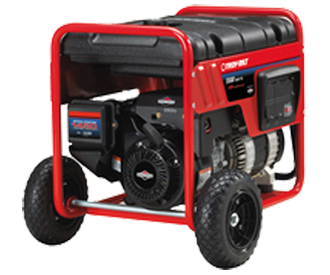 Gas included in rental. Prices are based on a 6 hour rental, but additional rental time available. If wanting to purchase own gas, rental is only $49. (If providing your own fuel, it t
akes about 5 gallons of gas to run for a 6 hour party.
- 12,000 starting Wattage; 8,000 running wattage.

- Please note: It is highly recommend to keep additional fuel for genrator on site during your event.